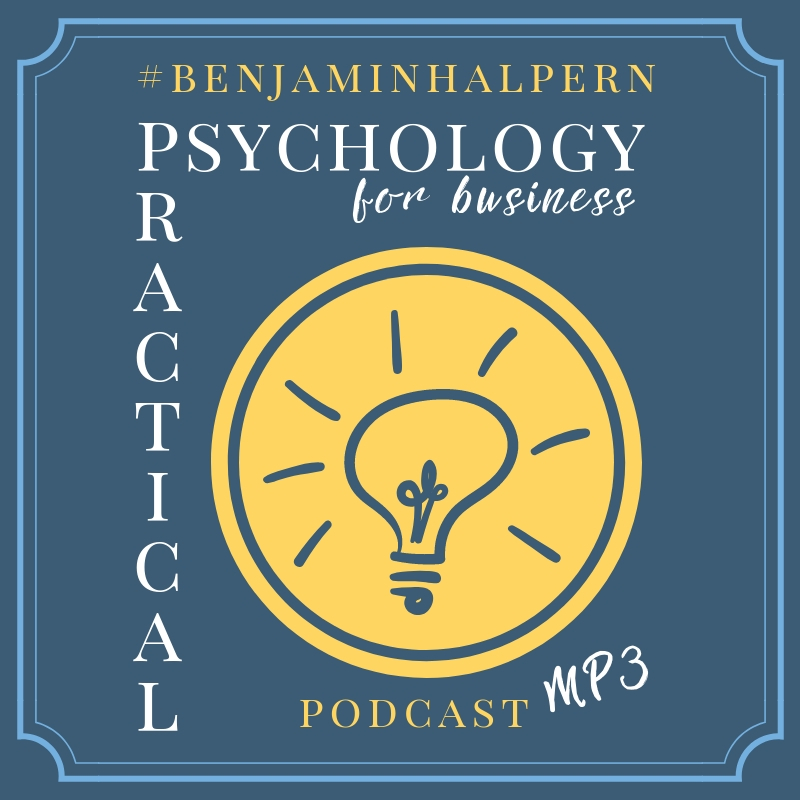 Episode #19 Baby Steps - Stay Under the Radar
I'll tell you the truth. Baby Steps every day is the fastest way. Put the power of compounding to work for you. Learn more about the benefits of 'staying under the radar'.
To fully develop this skill within yourself, visit my website www.benjaminhalpern.com for more information.
#celebratesuccess #liveyourdeservedlife #practicalpsychologyforbusiness #happiness
Practical Psychology for Business – Podcast
Benjamin Halpern, LCSW
www.benjaminhalpern.podbean | www.liveyourdeservedlife.com
Ben has unlocked the secrets of understanding how our minds control our business and daily lives…follow Ben everywhere!