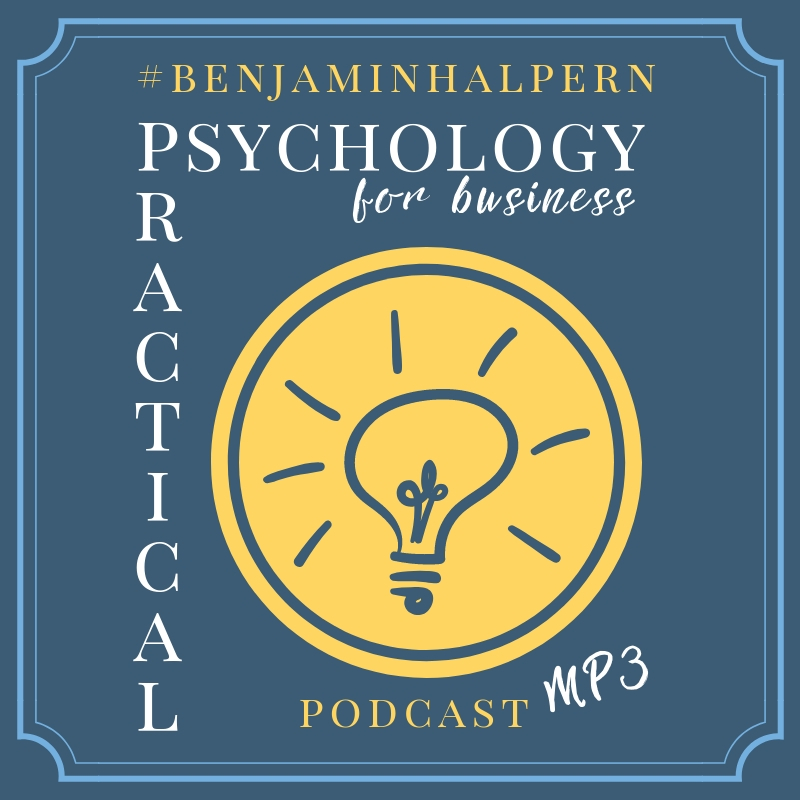 Episode #40 - There Are Only 2 States of Emotions
There are 2 kinds of emotions, beautiful emotions and suffering emotions!
Make a commitment that you don't stay in suffering emotions for more than a few minutes!
~~~
Remember from Episode #39 - Don't Be Someone Else! Be yourself, everybody else is taken!
~~~
Check out this video and the companion podcast on iTunes
https://lnkd.in/exqxsyk
Every day I create a video message on 
https://www.linkedin.com/in/benjaminhalpern
Check out my iTunes channel:
https://itunes.apple.com/us/podcast/practical-psychology-for-business-podcast/id1435538776?mt=2 
My podcasts are hosted at:
https://benjaminhalpern.Podbean.com
Please visit my sites to hear about:
• connect with me directly for 1 to 1 mentoring
• schedule me to bring my program "Practical Psychology for Business" to your business, sales group or executive team
• join my free Book Club
• view my webinars, opt-in to my e-list, and much more…it's all right at your fingertips!
Learning how to control the "supercomputer between your ears" is the best thing you can do for yourself.
~Be Well! Ben.
Advisor to Fortune 500 companies
Creator of: Practical Psychology for Business & Live Your Deserved Life programs
#membershiphasitsprivileges #losestressdiet #stressmanagement #transformandperform #peakperformance #liveyourdeservedlife #practicalpsychologyforbusiness #achieveemotionalfreedom #business #success #worklifebalance #gratitude
Benjamin Halpern, LCSW
www.liveyourdeservedlife.com
www.benjaminhalpern.com
Ben has unlocked the secrets of understanding how our minds control our business and daily lives…follow Ben everywhere!